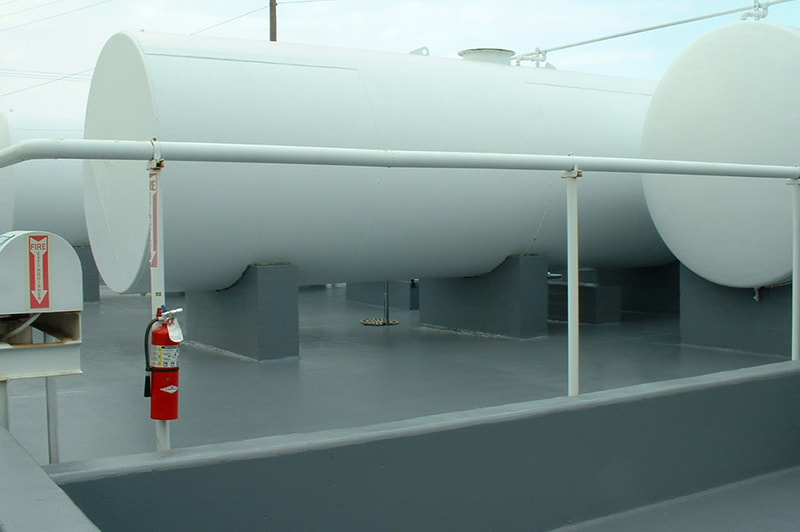 Titan Industrial Coatings is an applicator of protective linings and coatings.  We provide complete services in surface preparation and on-site application, managing all aspects of your coating project from start to finish.  As an independent contractor we work closely with the client or general contractor and industry-leading manufacturers to select the product that is best suited to your application and budget and ensure that it is applied according to the manufacturer's specification. 
Our in-house staff capabilities and professional experience, including mechanical engineering and construction management, allow us to be innovative and practical, with the goal of prescribing the best technical, real-world solutions to your challenges.  We operate multiple mobile abrasive blast rigs (wet/slurry and dry) and concrete grinding equipment required to prepare the substrate according to the manufacturer's specification. Our specialized mobile High Pressure Plural Component (HPPC) spray equipment allow us to correctly apply specialized rapid curing products like pure polyurea, providing the best protection with the fastest possible return to service.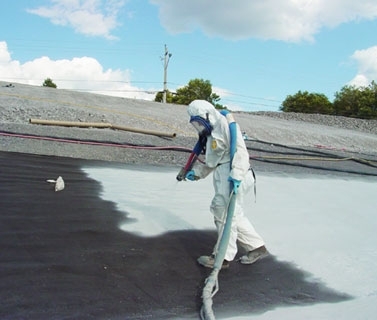 In addition to rapid curing polyurea, we offer many other products including elastomeric polyurethane, hybrid linings, roofing and waterproofing liners, polyaspartic flooring products, fire protection coatings, and protective and marine epoxies.  The array of physical properties and characteristics in the catalogue of available coatings allows for tailored selection according to application constraints, service environment, aesthetic, and performance requirements.  The manufacturers with whom we work include Sherwin-Williams Protective & Marine Coatings, Rhino Industrial Coatings, VersaFlex/SPI, Marvel Industrial Coatings, Advanced Polymer Coatings, PPG, Carboline, Interlux, Dur-A-Flex, and others.
Whether your project requires lining a new chemical tank, blasting and painting a barge hull, revitalization of a leaking concrete tank, refurbishment of corroding steel infrastructure, installation of high traffic factory flooring, creation of a temporary construction retention pond, or protection of existing equipment in an operating facility, Titan can provide quality installation of economical coatings solutions that ensure durable service.  We serve industries including Water & Wastewater Treatment, Marine & Transportation, Food & Beverage, Pulp & Paper, Chemical Processing, Oil & Gas, Building & Construction, Manufacturing, Energy, and others.  Each project is unique, and requires careful collaboration between the client, coating manufacturer, and applicator to ensure a successful outcome.
Call us today and discover how we can help you achieve success in the protection of your physical assets.
---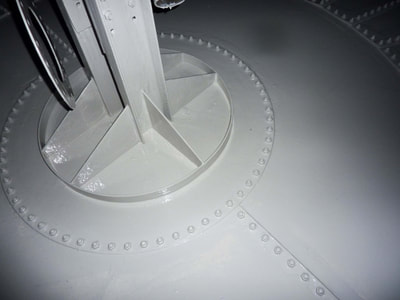 Products and Applications
Pure Polyurea Liners
Elastomeric Polyurethane
Hybrid Elastomeric Coatings
Tank Manhole and Pipe Linings
Polyaspartic Flooring
Fire Protection Coatings
Protective and Marine Epoxies
Roofing and Waterproofing Liners
Temporary Retention Ponds
---
Markets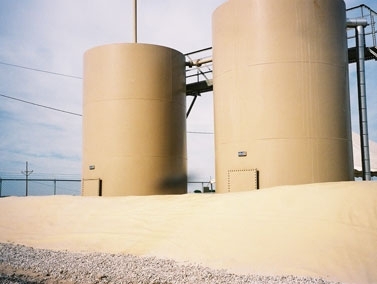 Water and Wastewater Treatment
Building and Construction
Food and Beverage
Chemical Processing
Pulp and Paper
Oil and Gas
Manufacturing
Marine and Transportation
Energy
Call 800.961.5838 today to see which applications are right for you.